Provider Spotlight: Multnomah County's Baby Day Clinics target early access to dental care
Jun 6, 2023, 16:51 PM
Multnomah County Health Department (MCHD) celebrated National Children's Dental Health Month by hosting Baby Day clinics, focusing on their youngest patients and encouraging them to "Brush, Floss, Smile."
Toddlers received an oral exam, cleaning, fluoride varnish, and referrals for any required additional services. Parents and caregivers received oral hygiene instructions to care for their kiddos' teeth. And for this special celebration, MCHD's dental community health worker orchestrated a dental themed craft project. The clinics also included engaging Spanish/English story time with books about oral health, and playful brushing practice with puppet friends. The clinics were a success, reaching over 150 families over four days at four sites.
CareOregon is proud to spotlight the tremendous work of MCHD's Baby Day Clinics that target early exposure to and connection with dental health services.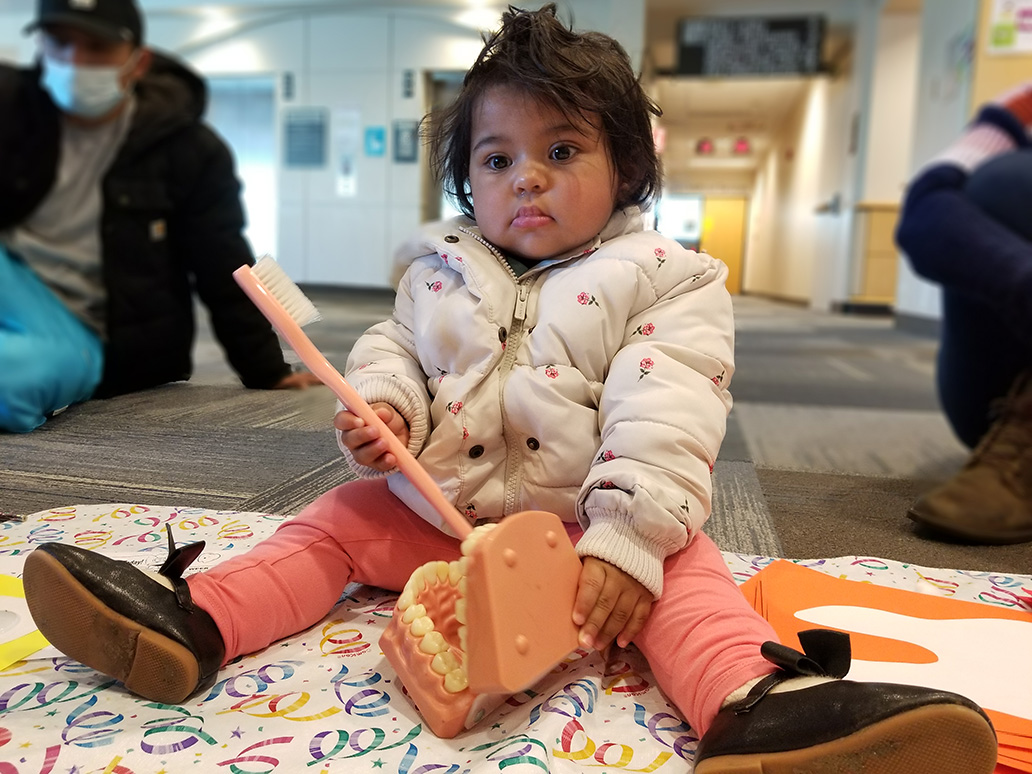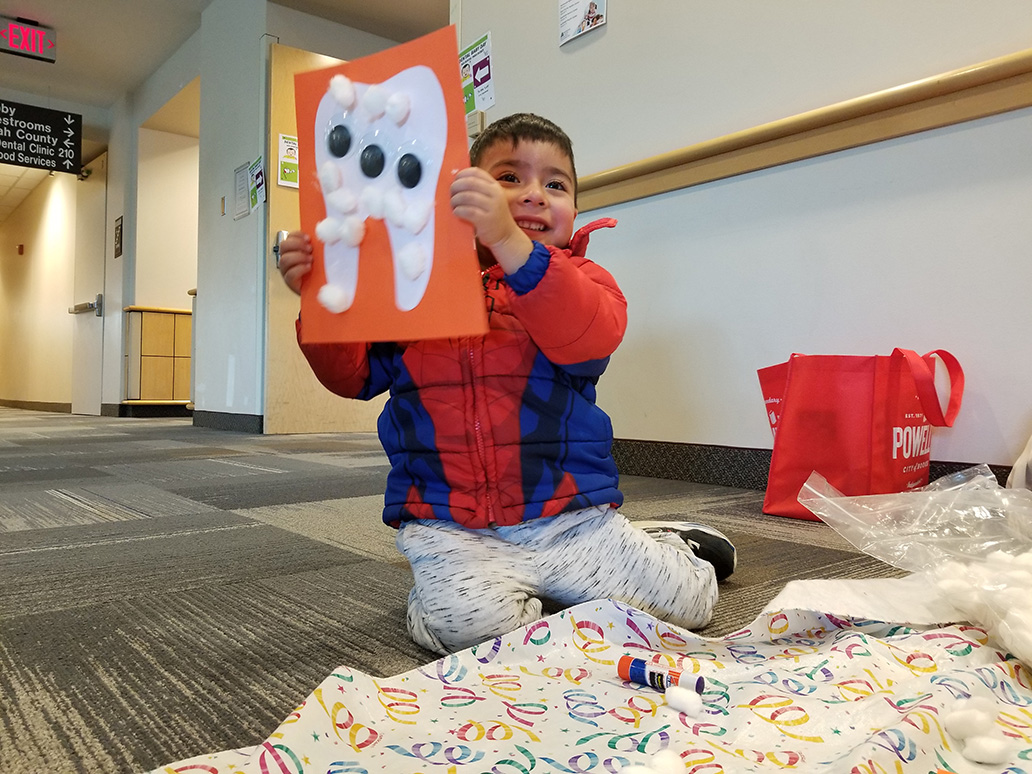 Photos provided by Multnomah County Community Health Center.